As Rich's India, our top priority is protecting the health and safety of our associates and those we do business with – including customers, suppliers, distributors, and all their families. With limited accessibility, we are ensuring to get back to business with at most care and safety guidelines provided by the government.
In case, you need our products and any kind of support from our sales and culinary team please reach out to our regional managers.
| Regional Managers | Phone Number | States |
| --- | --- | --- |
| Mr. Seshadri Bhatta | +91 9004 923 945 | Maharashtra, Goa, Chhattisgarh |
| Mr. Niladri Choudhary | +91 9873 722 080 | Andhra Pradesh, Telangana, Kerala, Tamil Nadu, Karnataka |
| Mr. Abhijit Choudhary | +91 9831 255 425 | Delhi NCR , Uttaranchal , Uttar Pradesh,Punjab, Haryana, J&K |
| Mr. Raman Hariharan | +91 9840 061 718 | Kolkata, Jharkhand, Bihar, Assam, NorthEast |
| Mr. Ramesh Raheja | +91 9987 344 497 | Gujrat, Madhya Pradesh, Rajasthan |
In these difficult times, we're together, we're a family, you can contact us with any business need you have, and we will be here to provide you with support, stability and inspiration.
We at Rich's are praying for the wellbeing and safety of you and your loved ones.
Government of India is taking all necessary steps to ensure that we are prepared well to face the challenge and threat posed by the growing pandemic of COVID 19. The most important factor in preventing the spread of the Virus locally is to empower the citizens with the right information and taking precautions as per the advisories being issued by Ministry of Health & Family Welfare.
Please follow and obey to the Protective measures against COVID – 19 by the Ministry of health and family welfare government of India.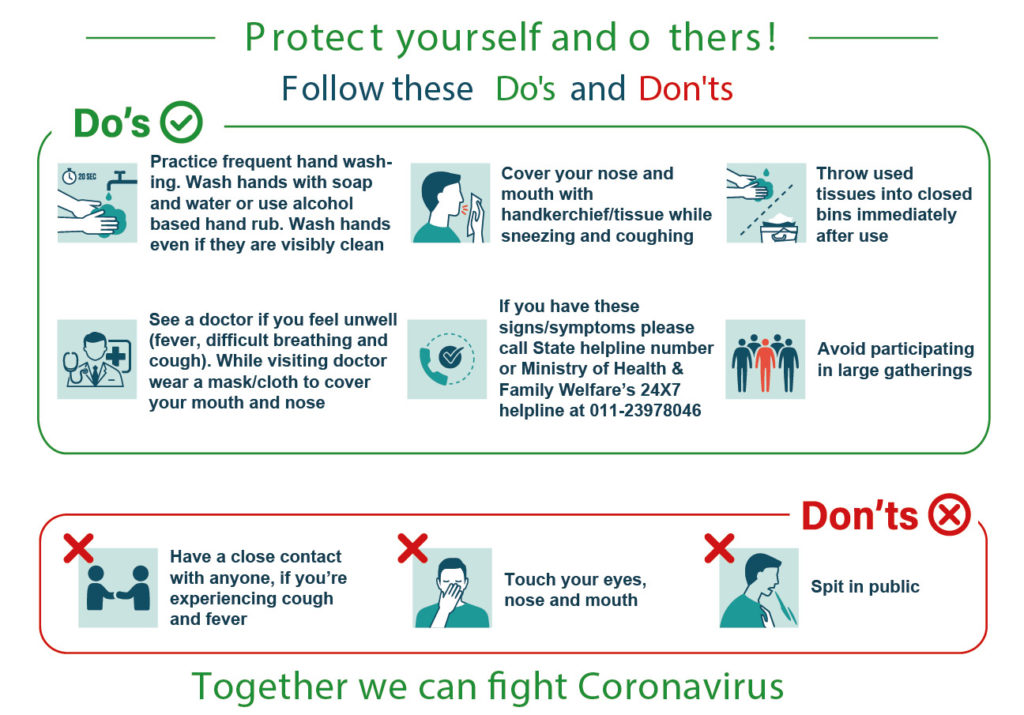 Source: https://www.mygov.in/
If you are experiencing symptoms like fever, cough or difficulty in breathing, please contact the help line numbers of Ministry of Health and Family Welfare, Government of India
Stay Indoors, Stay Healthy.