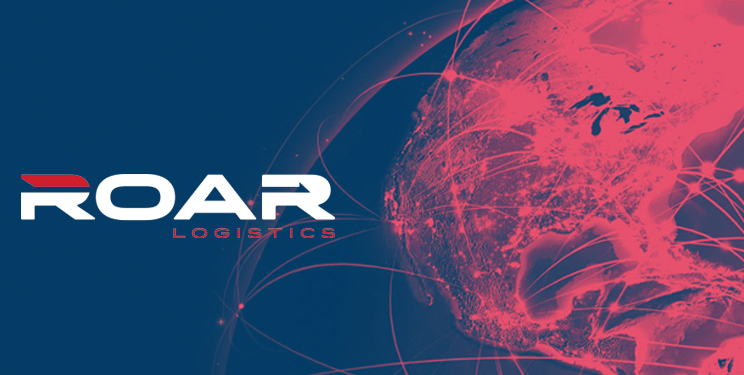 Acquisition Solidifies ROAR's Position as Premier North American Transportation Services Provider
ROAR Logistics (www.roarlogistics.com) announced today that it has acquired Integra Logistics Services, LLC. With this acquisition, ROAR further extends its reach across North America. The acquisition strategically positions ROAR with offices in eight major markets and over 120 Associates.
Founded in 2003, Integra has built an extensive offering of transportation services and logistics solutions for its clients throughout North America, transporting a wide range of packaged materials and finished goods via intermodal and highway transportation services. Integra will integrate its corporate headquarters and technology center in Houston, Texas, and full-service sales and support operations in Dallas, Texas, and Chicago, Illinois, into the ROAR network. Integra Chairman Fred Beasley has joined ROAR in an executive capacity as Chief Commerce Officer.
"Fred has earned tremendous respect in the industry throughout his career and we have always shared a mutual appreciation for each other's companies and business approaches," said Robert Rich III, President, ROAR Logistics. "Integra and ROAR share a similar culture and set of values. Fred and I both believe that our customers will benefit greatly from the combined experience of all our Associates. Our Associates are what truly set us apart from the competition. The coming together of our companies deepens our commitment to our customers, the industry, and to all of our Associates."
As a subsidiary of Rich Products Corporation (www.rich.com), ROAR entered the transportation industry in 2003 as an intermodal marketing company, approaching the transportation industry from the perspective of a shipper rather than that of a transportation service provider. ROAR rapidly expanded its service offering to include highway transportation, international freight forwarding, and U.S. customs brokerage services. ROAR was ranked No. 67 by Transport Topics on its 2018 "Top 100 Freight Brokerage Firms" list.
Integra's customer-centric model closely parallels ROAR's model, with an unwavering commitment to empowering an experienced team to act as an extension of its customers' transportation departments. With strong partnerships forged by a dedicated family of Associates, Integra quickly distinguished itself through cutting-edge technology and an unwavering commitment to its customers.
"It was clear from the beginning that our companies would be a great complement to one another, and our customers would be the beneficiaries" said Beasley. "From a customer perspective, there is very little overlap, which will make the integration of our operations and sales teams that much easier."
About ROAR Logistics
Based in Buffalo, ROAR Logistics (www.roarlogistics.com) is a domestic Intermodal Marketing Company (IMC), Transportation Brokerage, Non-Vessel Operating Common Carrier (NVOCC), and U.S. Licensed Customs Broker, with eight offices and more than 120 Associates in North America and agent offices in over 125 countries around the globe. Through its unwavering commitment to world-class customer service, ROAR has raised the bar for other transportation service providers.
For more information about ROAR Logistics, visit www.roarlogistics.com, Facebook or Twitter (@ROAR_Logistics).