Buffalo, New York (September 9, 2019) – Rich Products recently welcomed Yexi Liu as its new chief information officer (CIO). Liu replaces previous CIO Paul Klein who will retire from Rich's at the end of this year. In his new role, Liu also will serve as a member of Rich's executive leadership team.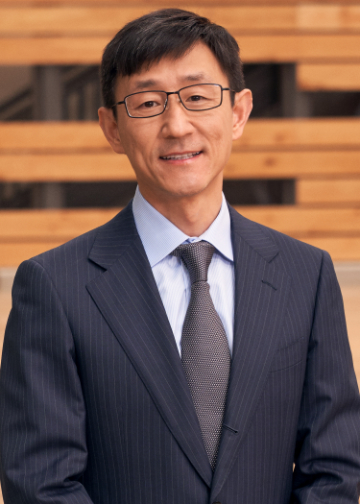 Originally from Chengdu, Sichuan province in southwest China, Liu has served in numerous global IT leadership roles based in markets across Asia, Latin America and Europe for both SPX Corporation and Ingersoll Rand. Most recently, he was Global CIO for Westinghouse Electric Company in Pittsburgh, Pennsylvania. In this role, Liu led the development of the company's long-term technology strategy and governance model in support of its commercial effectiveness, supply chain priorities and overall business transformation. He focused the IT team's efforts around the delivery of new digital workplace technology to boost workforce engagement and global collaboration.
"As we searched for a new CIO, our goal was to find a seasoned IT leader with a strong global perspective. Yexi's resume speaks for itself, but on top of that, his values align with Rich's pioneering spirit and family culture," said Richard Ferranti, president and chief operating officer, Rich Products. "We are thrilled to welcome Yexi onboard to help drive the effective development and implementation of Rich's evolving digital vision."
Liu's appointment comes at an exciting time for Rich's Information Services (IS) team. The company recently completed a full re-design of its corporate IS space to feature state-of-the-art technology and forward-thinking functionality for optimized efficiency and productivity. In his first few months at Rich's, Liu will work with the IS team to analyze how technology – both existing tools and new trends – can improve engagement with customers and associates in support of Rich's continuing digital transformation.
"I immediately connected with Rich's values and prestigious reputation. The integration of family, community, innovation and growth, paired with a long-term focus on technological advancement, was the right match for me," said Liu. "We're on an exciting digital journey that's leading us to new opportunities, innovative solutions, increased productivity and a completely different way of thinking. We're ultimately at the heart of change and that's pretty exciting."
Liu is based at Rich's world headquarters in Buffalo, New York, but he and the IS team support Rich's locations and operations around the globe.
MEET RICH'S.
Rich's, also known as Rich Products Corporation, is a family-owned food company dedicated to inspiring possibilities. From cakes and icings to pizza, appetizers and specialty toppings, our products are used in homes, restaurants and bakeries around the world. Beyond great food, our customers also gain insights to help them stay competitive, no matter their size. Our portfolio includes creative solutions geared at helping food industry professionals compete in foodservice, retail, in-store bakery, deli, and prepared foods, among others. Working in 100 locations globally, with annual sales exceeding $4 billion, Rich's is a global leader with a focus on everything that family makes possible. Rich's®—Infinite Possibilities. One Family.
Learn more at Richs.com or join the conversation on Facebook, Instagram, LinkedIn and Twitter.